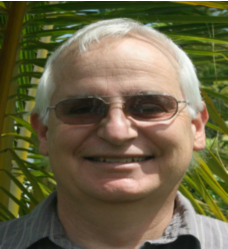 Larry Wolf PhD, Director with responsibility Research and University Protocol for the Belize Association of Planners (BAP), will be participating in the upcoming Caribbean Urban Forum 6 (CUF6), to be held in Paramaribo, Suriname April 26th-29th, 2016, under the theme, "Sustainable Urban Development? The Gap between Rhetoric and Reality.'  
This forum seeks to examine the extent that the rhetoric of Sustainable Urban Development is being realized in the Caribbean, with particular emphasis on development towards the Sustainable Development Goals. Larry will also represent BAP at the Caribbean Planners Association AGM. A major topic for discussion on the agenda of the AGM is a capacity development programme for Caribbean planners.
Furthermore, Larry and his son, Chris Wolfe are presenting a research paper titled 'Diverse Places, Common Strategies: Guidebooks for Planning' which proposes the CPA mandate the establishment of a model planning guidebook for Caribbean communities, to make it easier for national governments to devolve planning processes to local entities.
The Institute for Graduate Studies and Research of Anton de Kom University of Suriname (AdeKUS), in association with the Suriname Association of Planners is hosting the forum jointly with the Caribbean Network for Urban and Land Management (CNULM), the Inter-American Development Bank (IDB), the United Nations Human Settlements Programme (UN-Habitat), Caribbean Evaluators International (CEI) and the Caribbean Community (CARICOM) Secretariat. The Forum will bring together urban and land managers, policy makers, academics and allied professionals interested in urban and land issues within the Caribbean in an effort to further advance land and urban management within the region.